We will be having our annual fall Title I meetings on December 2nd at 7:00am and December 5th at 6:30pm, both in the library. The meetings will be the same content, we are just offering two different opportunities to attend. The purpose of the meeting is to inform parents of the school's participation in the Title I program and to inform parents of their right to be involved. If you have any questions, please contact Michael Reddin (
mreddin@trentisd.org
) or Mindi Bredemeyer (
mbredemeyer@trentisd.org
).
Dear Parents/Guardians, The health and safety of our students at Trent ISD is of the most importance. After reviewing the attendance of both students and staff this week, and monitoring reasons people have not been present, we have decided to cancel school Friday, November 18, 2022. We currently have 20% of our student population and 25% of our faculty and staff out for various reasons. The majority of those are out with symptoms of stomach flu and sinus infections. We feel that it is important to close school tomorrow and start our Thanksgiving break a day early to help deter any more illness and give our students and staff time to recover. TRENT ISD SCHOOL CANCELLED FRIDAY – 11-18-22

DISTRICT JH ONE ACT PLAY CONTEST WEDNESDAY NOV. 9, 2022 *Parents and visitors are welcome to attend and watch the public performances of any and all schools performing at the District UIL One Act Play Contest in the Westbrook High School Auditorium. *PLEASE ARRIVE EARLY TO WATCH PERFORMANCES ONCE AUDITORIUM DOOR IS CLOSED, NO ENTRY ALLOWED. **NO RECORDING OR PHOTOGRAPHING ALLOWED OF ANY PERFORMANCES** ORDER OF PERFORMANCES: 1:00 PM Hermleigh: "Dear Papa" Second IRA: "Small Actors" Third TRENT: "Superhero Sanitarium" Fourth: HIGHLAND: "Still Life With Iris" Awards presentation about 45 mins after final performance, then critiques with Trent 1st. After the critiques, loading up & traveling as a group on the bus, stopping in Sweetwater to eat, then to Trent. ETA approximately 8pm. Students will call to have rides at the school upon arrival. ALL will unload. **Can not pick students up early. Westbrook ISD 102 Bertner Westbrook, TX 79565 325.644.2311

Senior Night Pep Rally in the books for the Trent High School Class of 2023! For those suiting up or cheering tonight, remember — memories last forever! Go out there, have some fun and make this a night to remember! Go Gorillas! 💛💙

Come watch the Jr. High OAP this Sunday afternoon @ 3:00pm!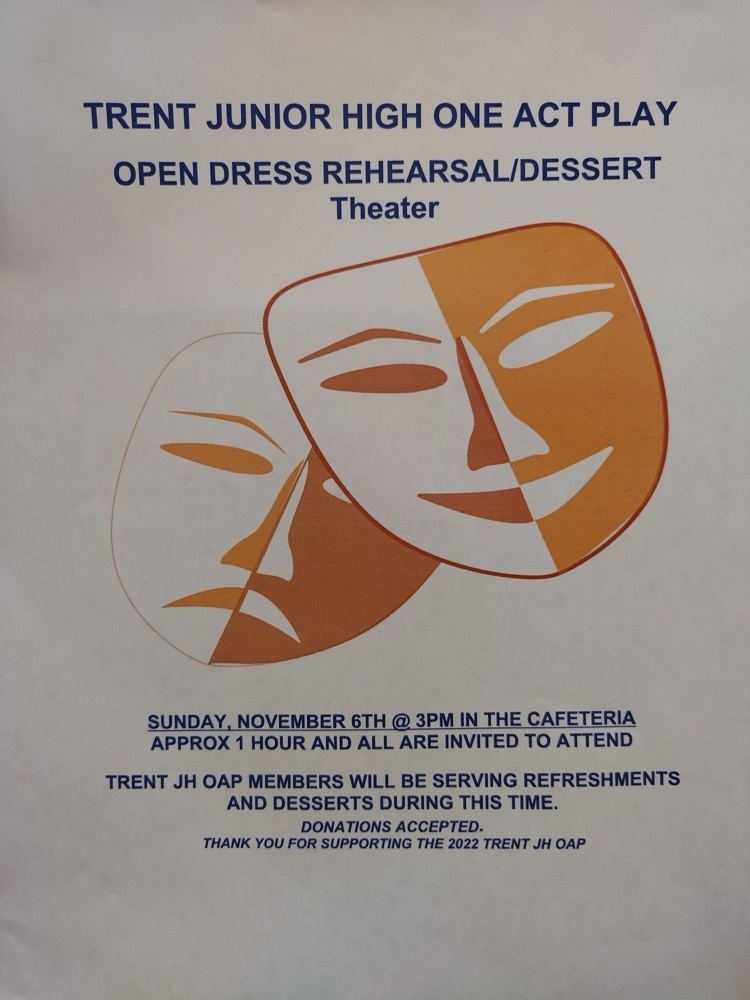 Tomorrow is our Patriotic Pep Rally!! Wear your red, white and blue and come show support to our elementary students that will be helping cheer put on an awesome pep rally. If you have a picture of a friend or family member that has served or is now serving please send it to me at
kgregory@trentisd.org
so we can honor them.
Trent Student Council will be hosting a Canned Food Drive until November 15th!! All canned food donations will go to the Food Bank here in Trent. Please make sure all canned foods do not have expired dates. If you have any questions please feel free to contact Coach T.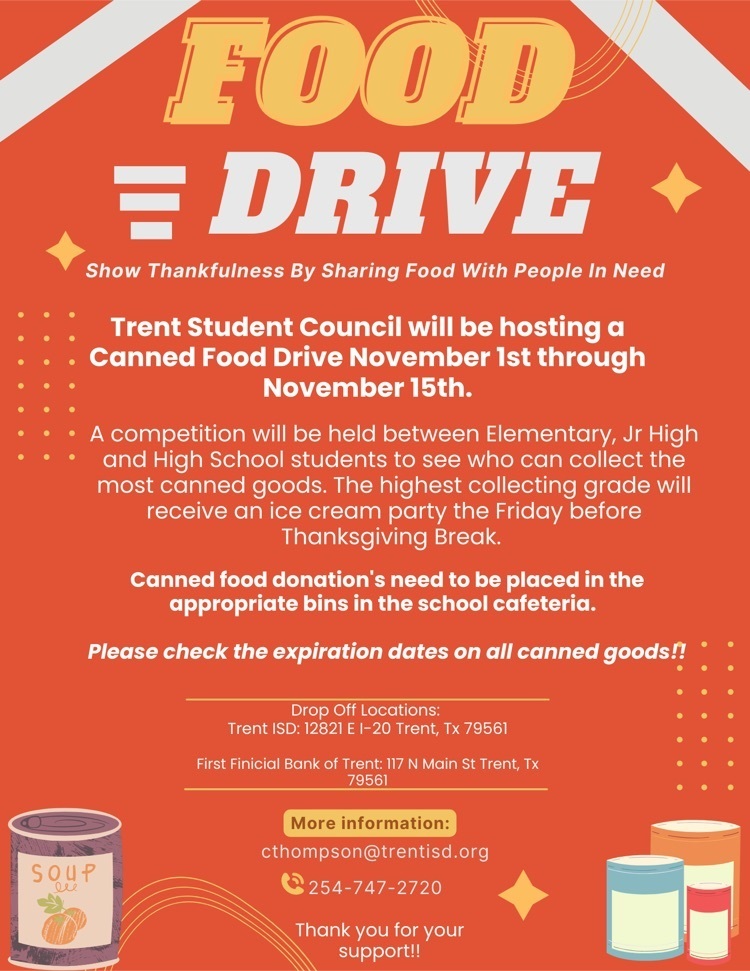 Tonight at 6, the Lady Gorillas will play the Rotan Yellowhammers for the Bi-District volleyball championship at Trent Gym! We hope to see you there!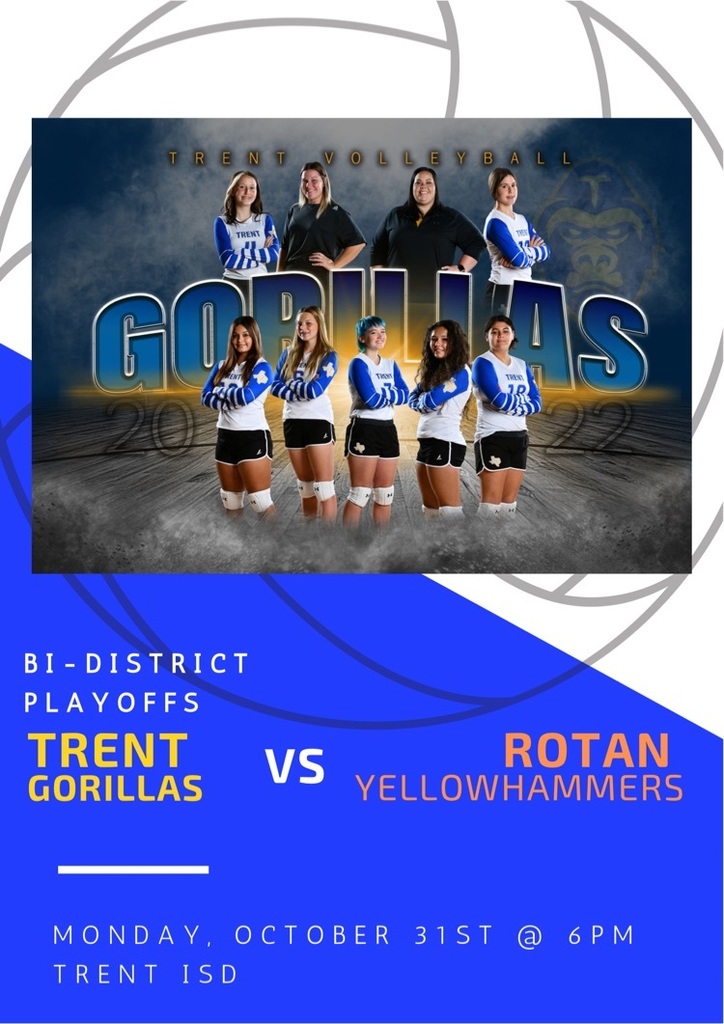 Don't forget — the Trent ISD Annual Fall Festival is tomorrow, Saturday, October 29th from 4-7pm at the new school! Doors open at 4 and tickets are $1. We hope you can come out, have some fall fun and support the students of Trent ISD!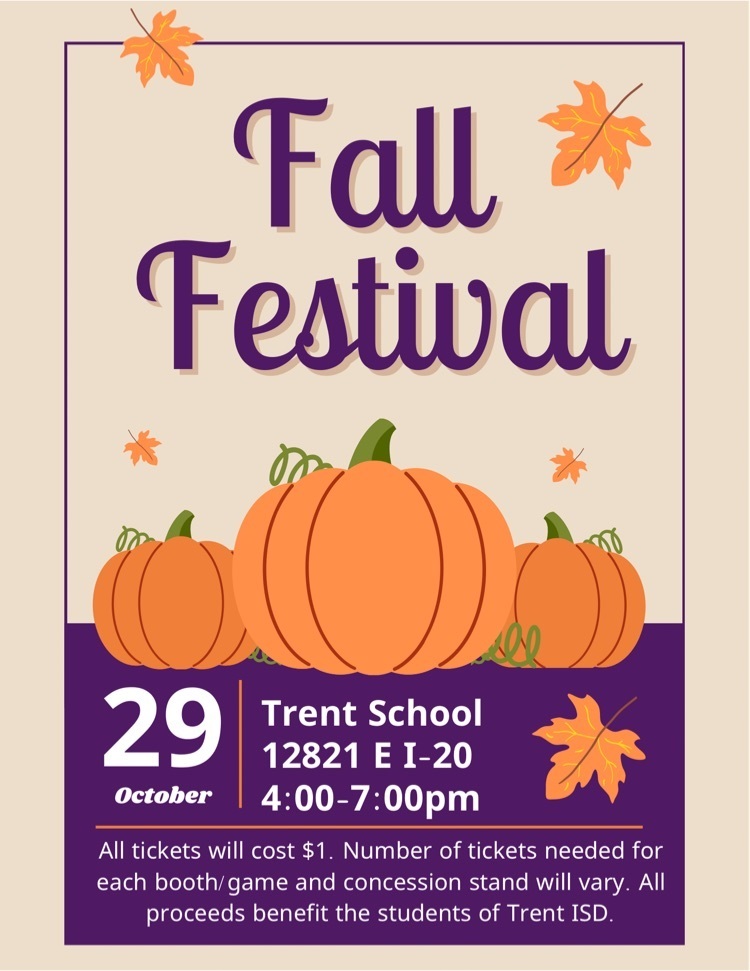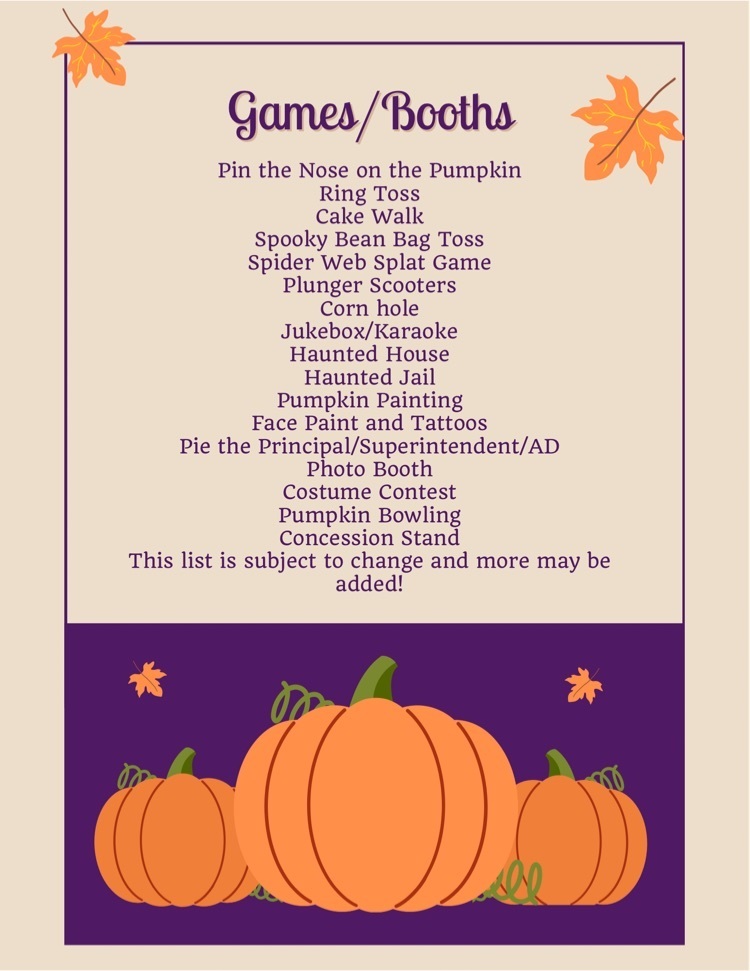 The Trent JH Gorillas are UNDEFEATED DISTRICT CHAMPS! The Gorillas closed out their season this evening with a 73-38 win over Loraine! Congratulations! 🏈 🦍 💛
We are three days away from the Breast Cancer Walk💗 Please have all money turned into Coach T by Friday, October 28th!
Support the Junior High Trent ISD One Act Play students by purchasing a One Act Play Shirt! Thirteen aspiring thespians have been hard at work to prepare "Superhero Sanitarium" at the UIL One Act Play contest on November 9th. (Details about a community performance are coming soon!) Shirts can be ordered at This Link. Act fast!! Orders close tomorrow (Thursday) at 10:00p! The cost is $18.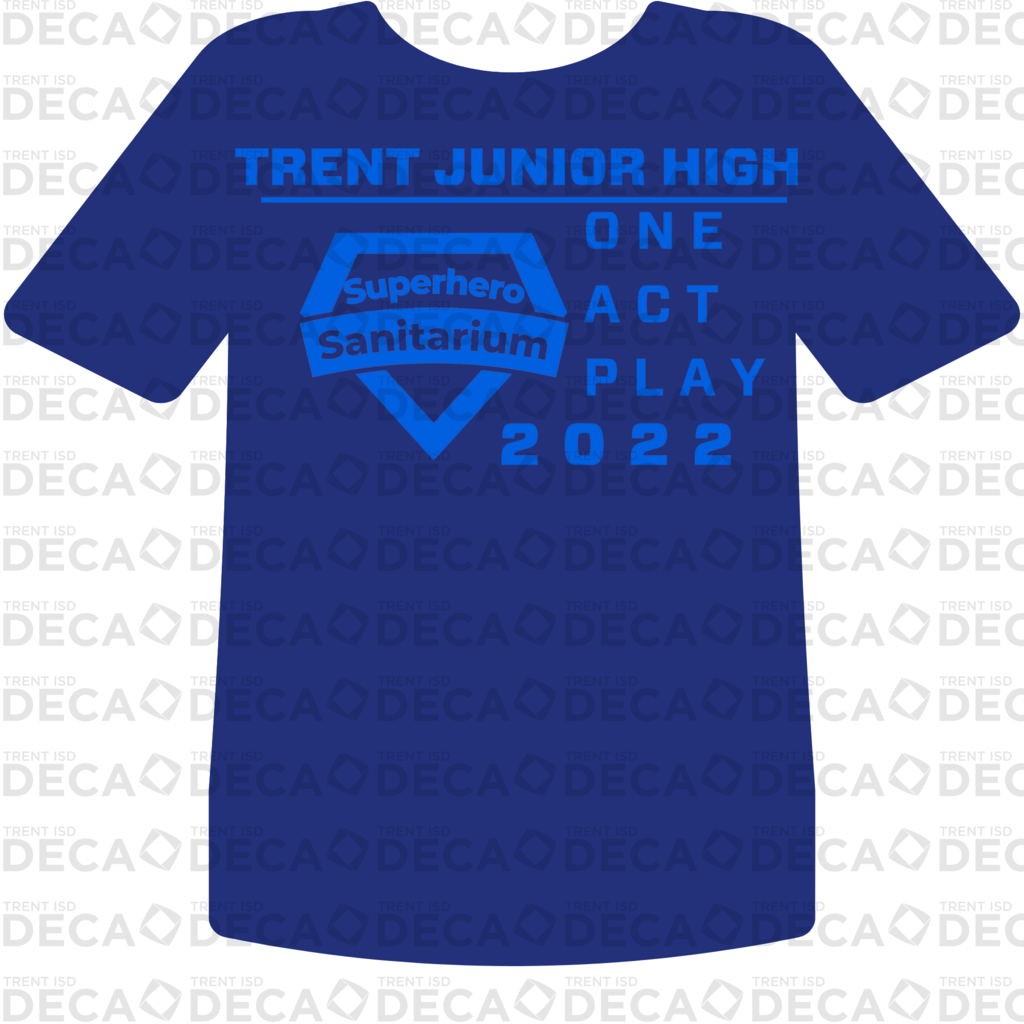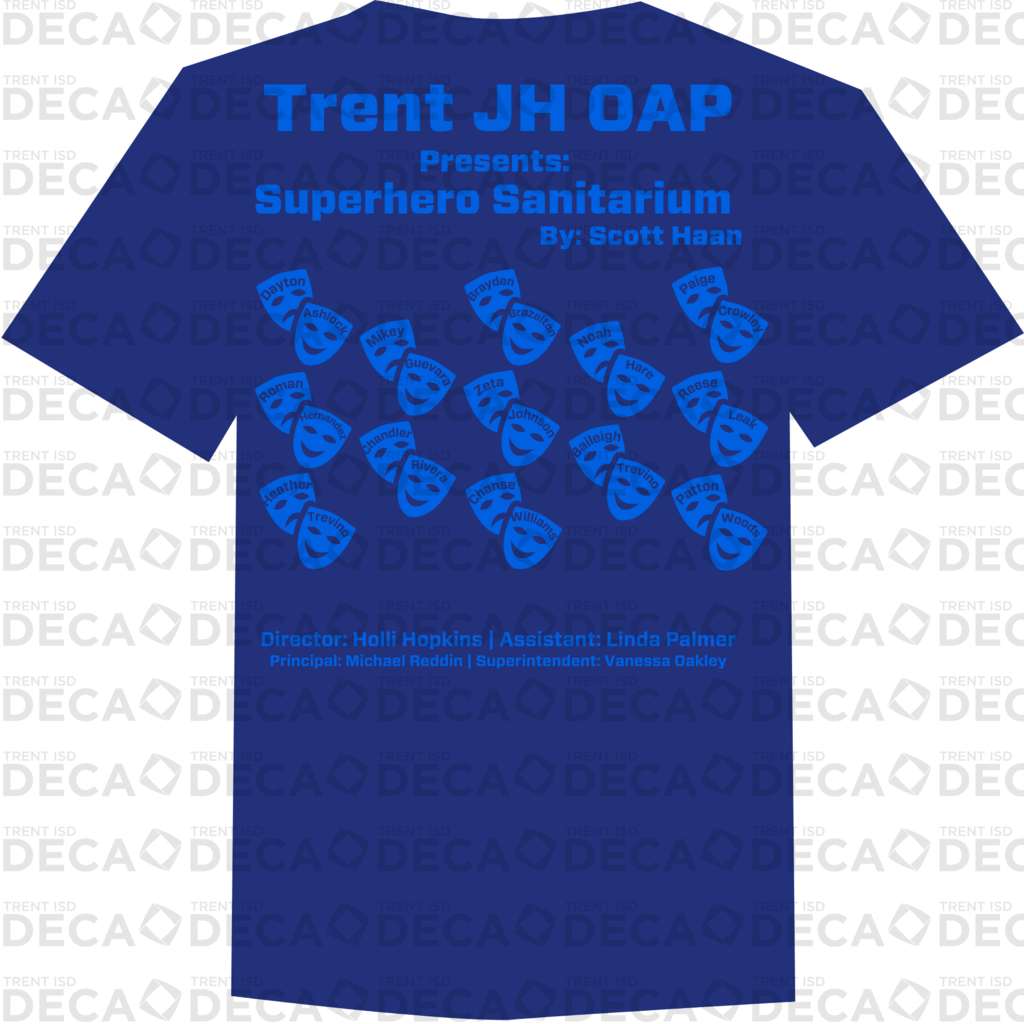 Join us for Senior Night tonight at 6!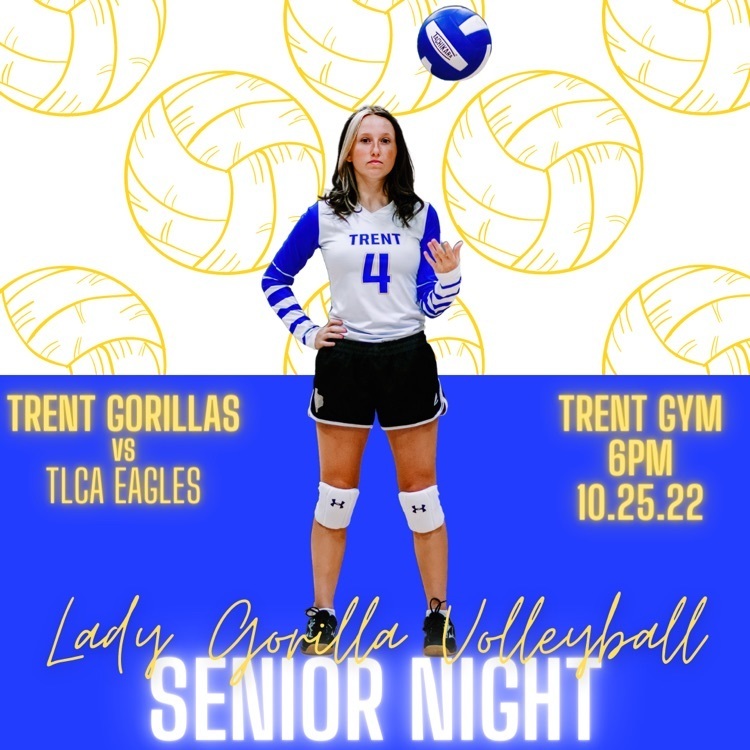 Let's wish Ethan GOOD LUCK as he competes at the Regional Cross Country meet in San Angelo!!

Red Ribbon Week! Oct 24-28


Trent JH volleyball earned second place yesterday at the Hawley tournament! These girls worked so hard and get to move in the first piece of hardware to the trophy case since the program restarted in 2021! Congratulations Lady Gorillas and Coach T!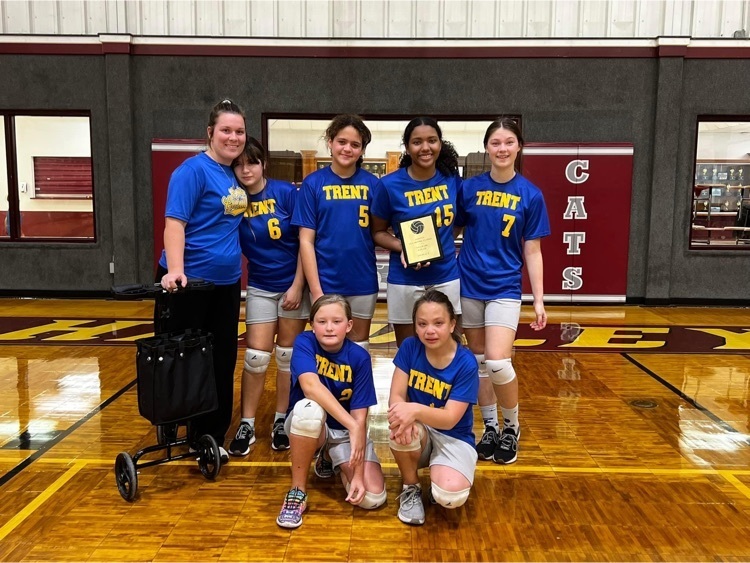 Breast Cancer Awareness Walk sponsored by Trent Student Council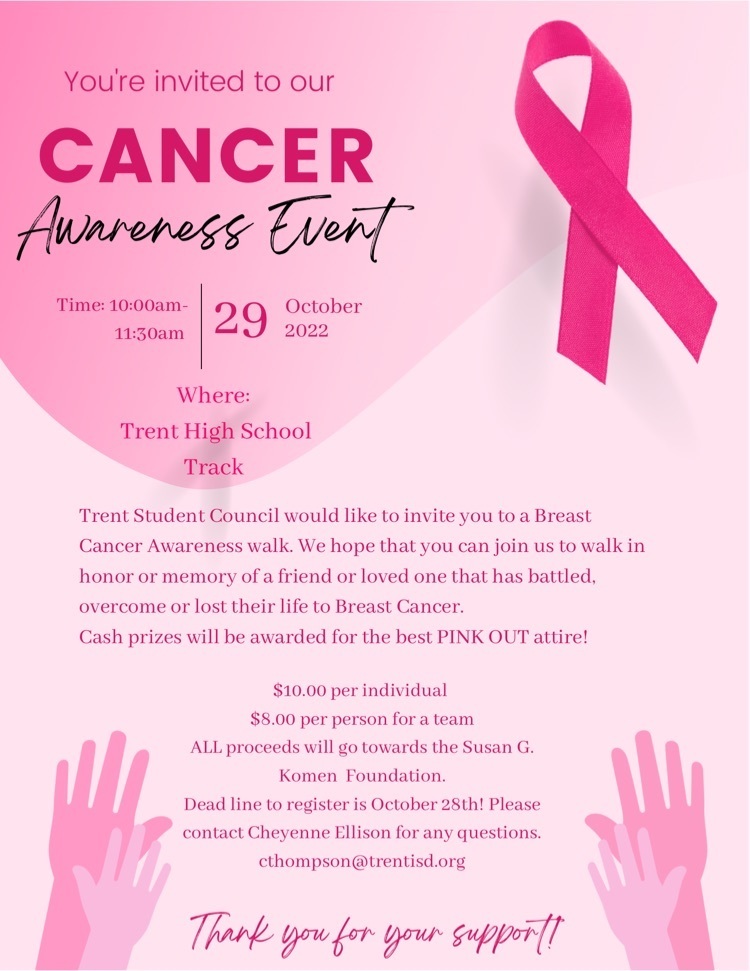 October 19th: Wear Orange to Unite Against Bullying October 24th-28th: Red Ribbon Week - Live Drug Free October 29th - Fall Festival 4-7pm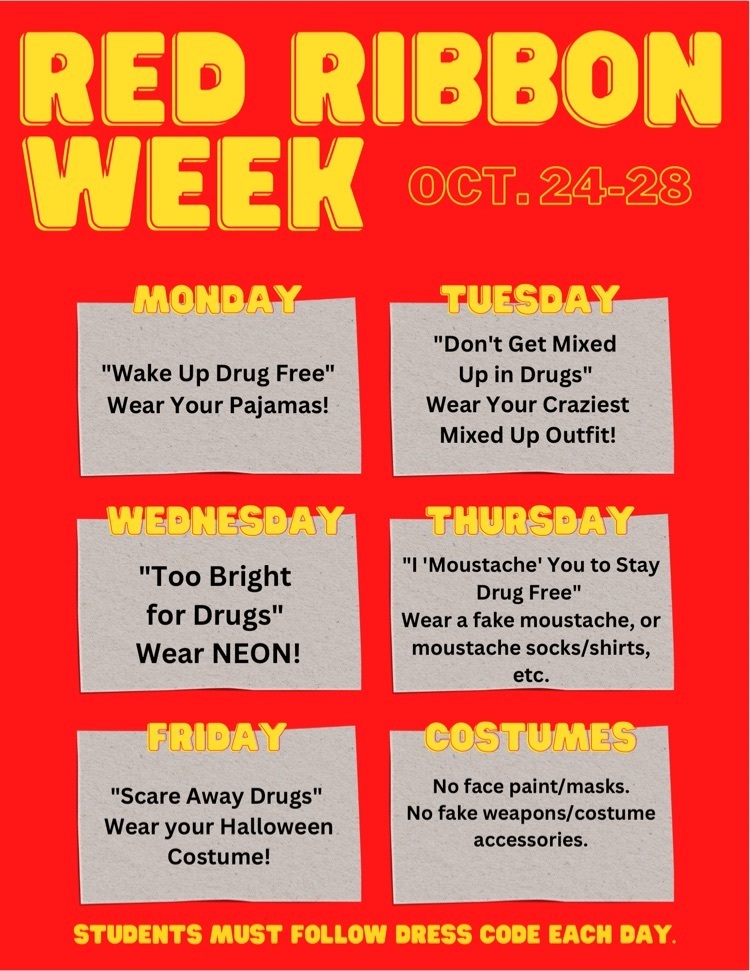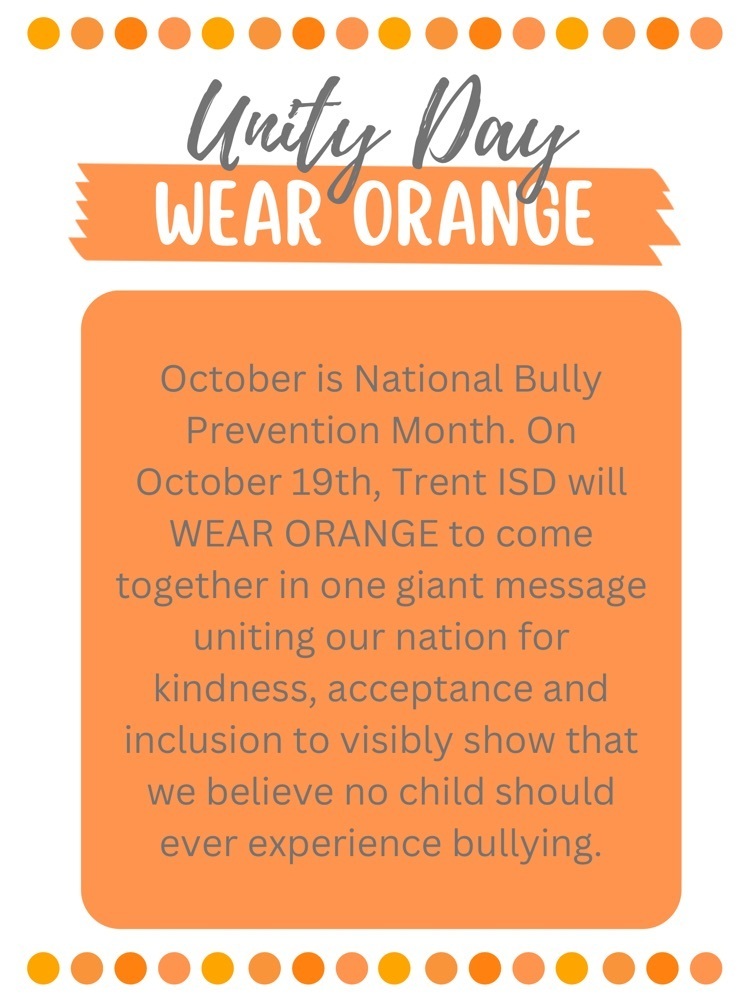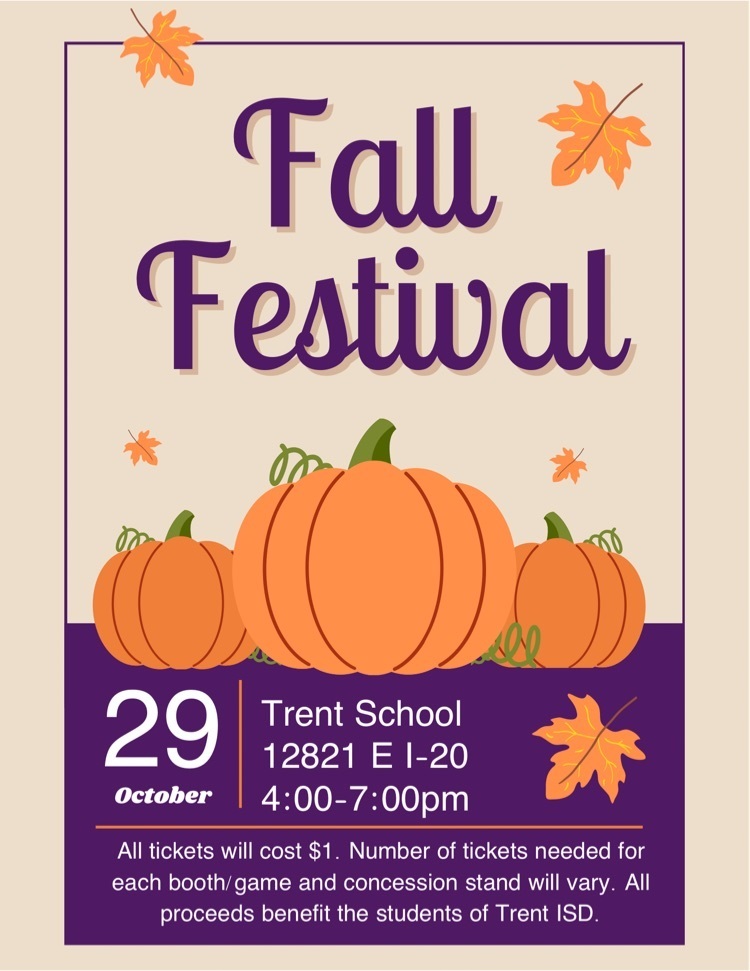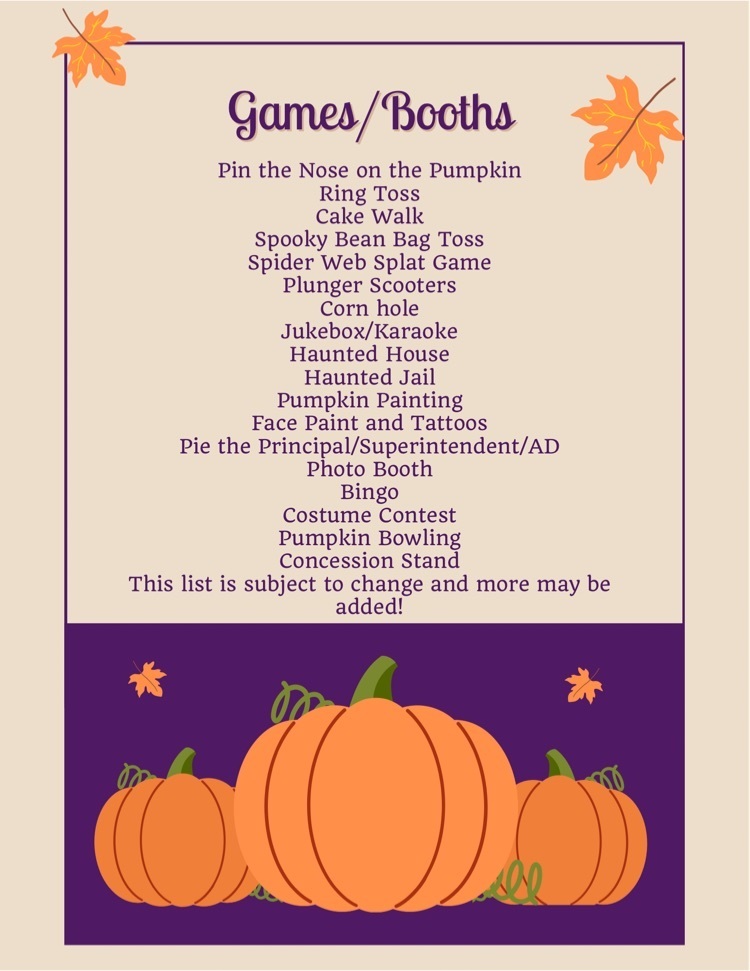 Bring ​your spare change and grab a snack tomorrow afternoon at The ​Gold ​Gorilla Snack Shop!